Post by Count Dragula on Dec 19, 2016 20:37:24 GMT -5
Hello everyone,
I was given the thumbs up to start this thread by Bob....I recently scored an original issue of the original Zinger which is the Volkswagen Zinger.I plan on scanning a magazine article on this incredible model which started the MPC kits,and posting it here in the next week or so.For now,some major thanks goes out to Tres Wright at the deals wheels site for providing the following information.I will also provide some pix of some 1:1 Zingers.
Here are a couple of photos of original Zinger ads: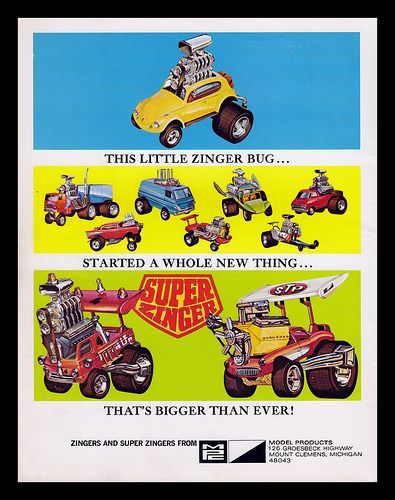 And here is some Zinger information directly from Tres:
"In the early 70's, MPC issued a line of caricature kits called Zingers that were based on a design by Denny Johnson.The kits consisted of a body that was sized and detailed to accurate scale with wheels/tires and an engine that were wildly out of scale to the body. The built kits were fairly small, about 4" long. After the Zingers came the Super Zingers, the same as Zingers in concept, but the overall scale was larger and there was a bit more detail. There were 2 Super Zingers issued.



There were 2 separate issues of the Zinger kits. The original issue boxes had artwork of the kits and were issued in the early 70's (price- 1.25!!). The 2nd issue came out in the mid-70's, and had photos of the finished models on the boxes instead of the artwork.



There were also full sized versions of many of the Zingers built for the show car circuit in the early 70's.I have a 1972 ICAS Hot Rod Show World annual that has a full color spread of 6 different full size Zingers, and are they awesome! The bodies are much smaller than the size of an actual vehicle, but the engines, wheels and tires are full-size components resulting in an engine to body scale ratio that is the same as the models. I don't think any of them actually ran, but hey, they're cool!



The show cars were built by two different builders as follows: Chuck Miller- Super Semi, VW, Vette, Super Van; Steve Tansy- Dune, Super Drag.



MPC also issued some kits that are very similar to the Zingers including one called the C.B. Freak and 3 kits that had the Road Runner and Coyote characters as the drivers. These kits are not Zingers, but I have included them in the list because they are so close and I get questions about them occasionally."

Here are some pix of those fine 1:1 Cars: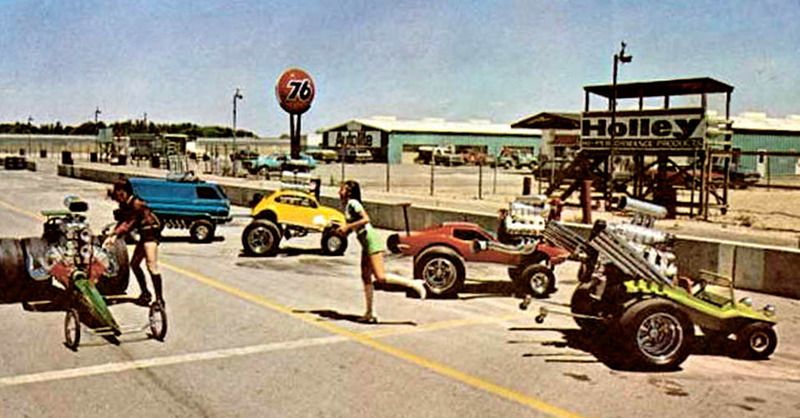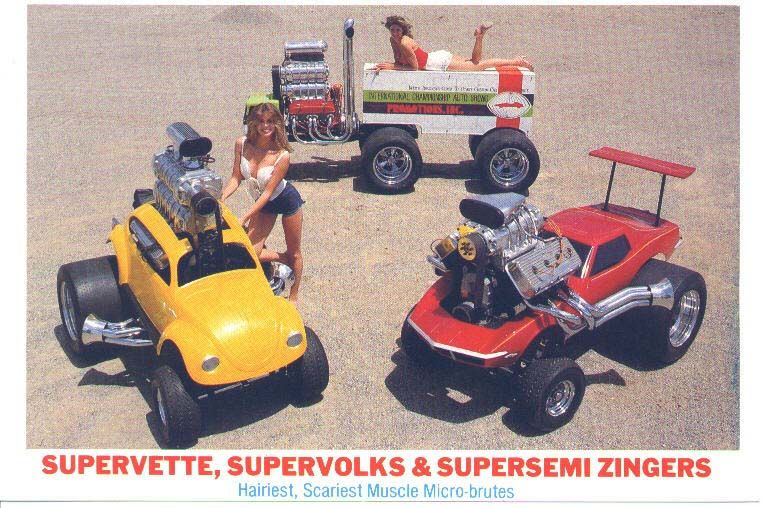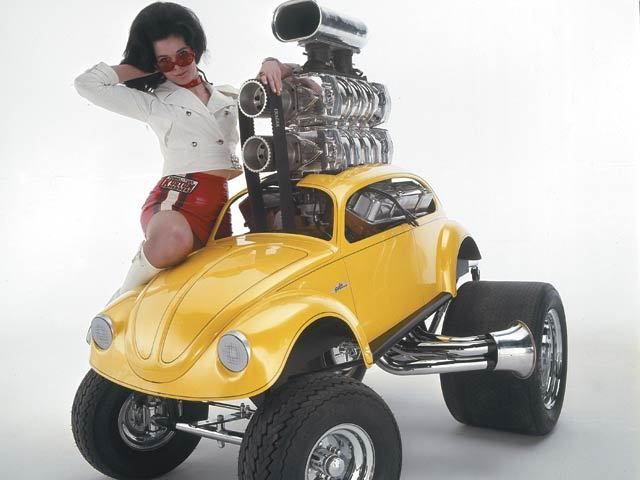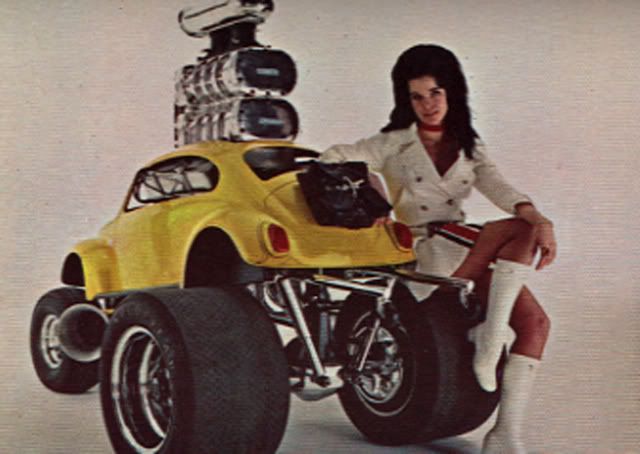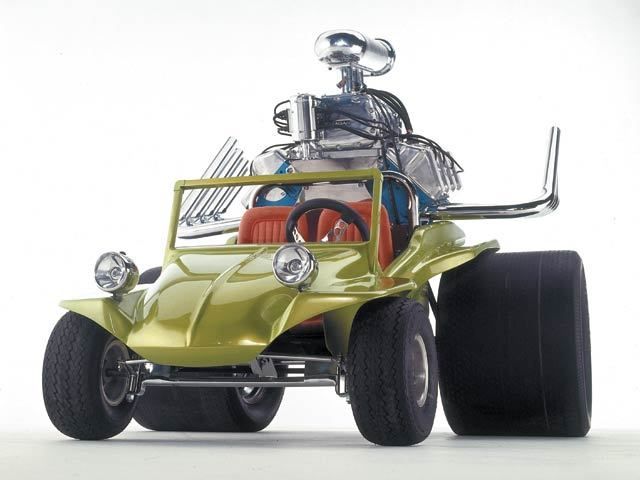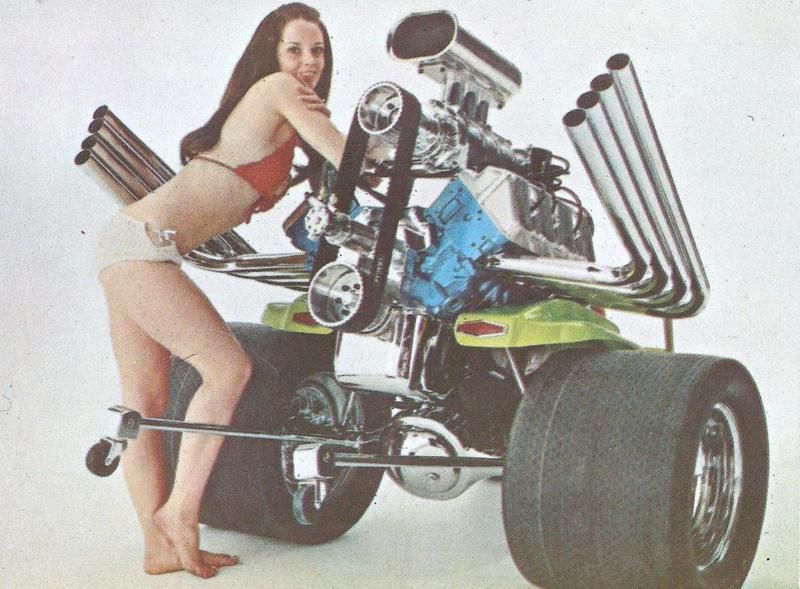 Thanks for your Zinger interest,gang!!!!
Todd